The cost of Full Self-Driving feature in Tesla models was raised to $15,000 in November. Here, we tell you if you should buy Tesla Full Self-Driving Feature at a huge premium
In November last year, Tesla Inc bumped up the price of the Full Self-Driving (FSD) pack to a whopping $15,000. With this, the full auto-pilot feature got costlier by $3,000 without getting anything new. Well, the 'Autosteer on city streets' continues to be a BETA feature. So, even though the Tesla Full Self-Driving can be enjoyed by the customers, it's available as an add-on. Available at $15,000 one-time-charge, it might not be a good bet for many. Read on in case you are not sure if the Tesla Full Self-Driving worth all that premium.  
You May Even Read: Elon Musk Teases 3 New-Gen Models in Master Plan Pt III
What is Tesla Full Self-Driving?
Before we discuss if you should buy the Tesla FSD, let's explain what the full autopilot is all about. Basically, it's an advanced driver-assistance system (ADAS) that works through using hardware and software. Simply speaking, it uses cameras, radar, ultrasonic sensors and softwares to empower the car to drive on its own by taking over throttle, brakes, and steering. In case of Tesla, though, the autonomous driving modes are a bit different from the ADAS offered by other carmakers. Right now, it's available in three versions –
AutoPilot – This is the basic version that offers adaptive cruise control and lane-keep assist.
Enhanced AutoPilot – Up next is a more sophisticated mode that offers Automatic Lan Changing, Automatic Parking, and Summon. The latter enables the user to summon his car to him from a parked location. It has a one-time cost of $6,000.
Full Self-Driving – Things get even more interesting (and costlier) with the FSD. It allows the car to read traffic signals and stop signs. In the future, it will even let the car steer itself in the urban environment. It's priced at $15,000.
You May Even Read: Tesla to Produce 4 Million Units of $25,000 Electric Car Every Year – Chinese Sources
True Self-Driving Legally and Technically Not Possible
In all cases, the driver is recommended to stay in control of the vehicle at all times. Irrespective of the driver mode, the user is even legally-bound to be in charge of the car's behaviour. Things get a bit confusing here as the 'Full Self Driving' mode doesn't actually let the car fully drive itself on its own. Cars driving themselves without manual intervention is still a future possibility, though the tech and law for this could be at the anvil. So, one wonders, if he should buy the rather costly Tesla Full Self-Driving package. Besides, Tesla Full Self Driving might not be worth it for many as it costs more than other such packages. General Motors' SuperCruise and Nissan ProPilot Assist, for reference, cost $2,500 and $2,000, respectively.
Is Tesla Full Self-Driving Worth It?
So, should you buy Tesla FSD? Depends. This package continues to be in BETA phase. What that means is that you're being charged for something that's still under development. What it also means is there's a room for improvement and that it could commit errors. In other words, it's more of an experiment than a finished product that you can confidently use to save effort.
You May Also Read: Tesla Misses Sales Targets Despite Price Cuts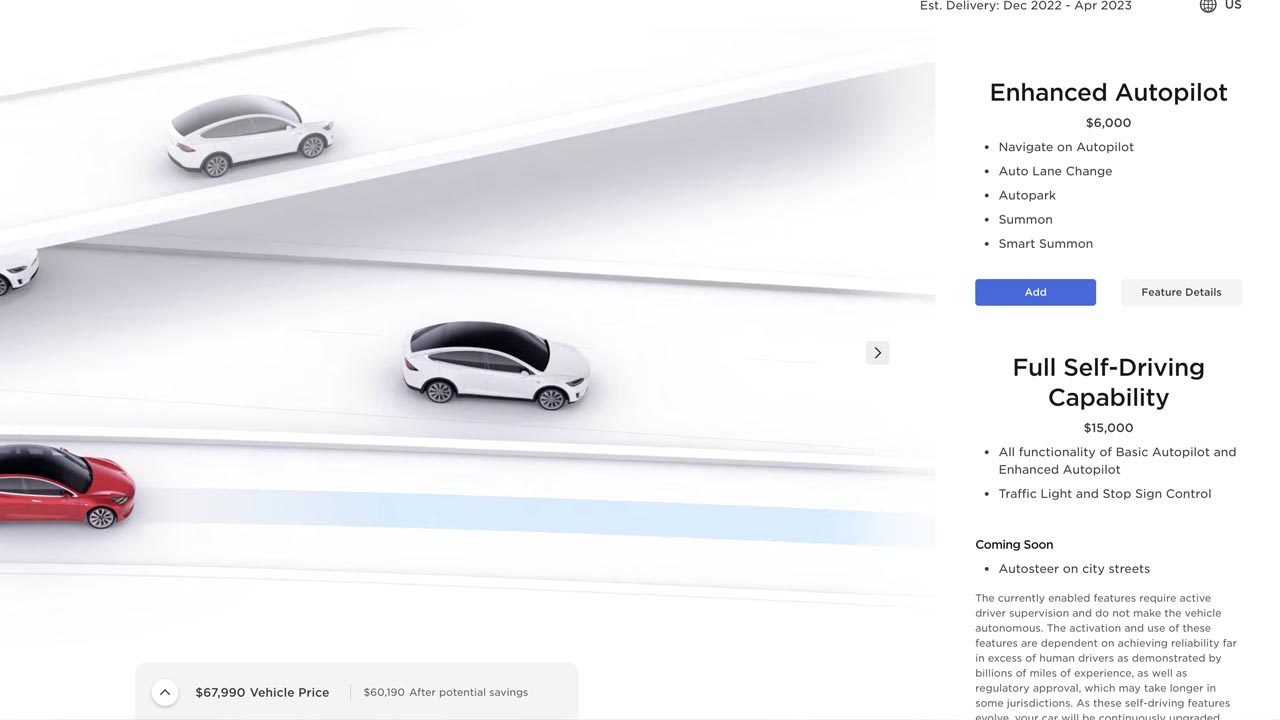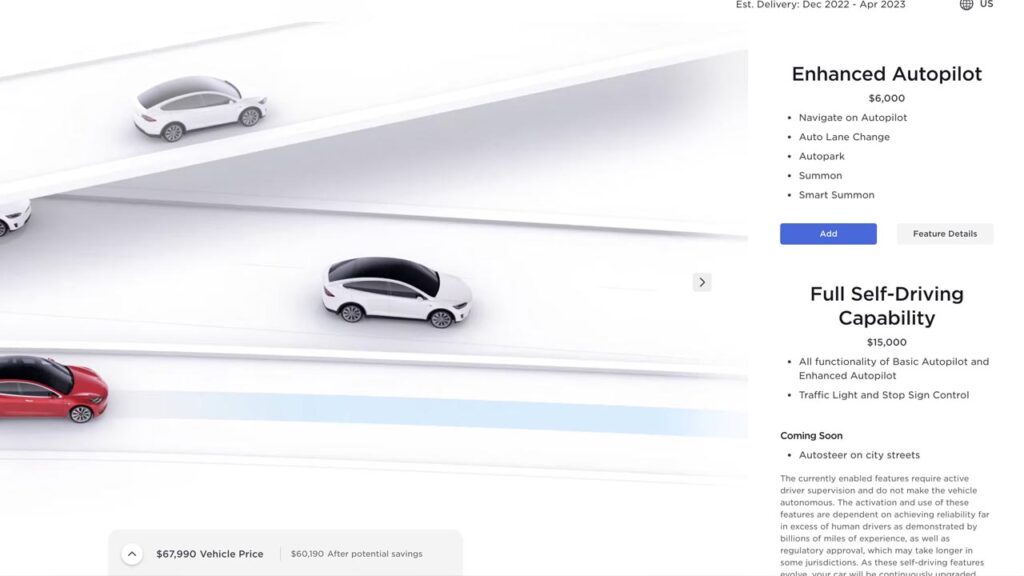 So, for now, most Tesla buyers can simply avoid spending that extra cash on the Tesla Full Self-Driving pack. That said, it might still help some drivers. It's also fine to have it if you don't mind spending extra and are up for experiencing arguably the most modern autonomous driving tech available to the masses. Of course, you'll need an open mind and understand the technology is under development.
But money no bar, it's worth the fun! Another way to look at it is that the extra $9,000 for FSD gives you nothing more than a service that's still in BETA phase. Also, Elon Musk has already confirmed that full self-driving is worth more than $15,000 and that the prices will continue to advance northwards. So, for most, getting the FSD right now is a mere step forward towards true self-driving tech that will be rolled out at a higher price.
You May Also Read: Resale Value of Tesla Cars Takes a Hit After Recent Price Cuts
What Tesla Owners Feel
While the Full Self-Driving feature can be bought right at the time of purchase of the vehicle, many opt for the monthly subscription fee. Meanwhile, a significant margin prefers the Enhanced Autopilot instead as it offers auto park and auto lane-changing but doesn't feel quite as unfinished as FSD. Only 3 users told CNN that they think the "full self-driving" is worth the price as they enjoy testing such new tech features. Speaking on such users, Brian Moody, Executive Editor of AutoTrader.com said: "I really admire the optimism of all these people. I wish I could be that way."
You May Also Read: Tesla Cybertruck Less Popular Than Ford F-150 Lightning, Rivian R1T Least Popular: Survey