A Tweet by Tesla CEO Elon Musk reveals that the production lines for the Tesla Cybertruck are ready and manufacturing should start pretty soon
A recent Tweet from Tesla CEO Elon Musk states that he has walked the production line for the Cybertruck, thereby revealing that the production of the all-electric pickup could start very soon. "Walked whole Cybertruck production line at Giga Texas for several hours earlier today – gonna be awesome!" Musk said in a post on the micro-blogging site. He even added, "Feels like the future."
You May Also Read: Is Tesla Full Self-Driving Worth Its $15,000 Price?
Full-fledged Production of Tesla Cybertruck to Start Next Year
With this, it has become pretty clear that the production lines for the highly-awaited Tesla Cybertruck are ready and that the production of the EV could commence in the near future. It's noteworthy that Musk announced earlier this year that the production of the Cybertruck is slated to start this summer, albeit, not in full capacity. Full-fledged manufacturing would start only in 2024. It's certainly been a while since several Tesla fanatics and prospective buyers have been waiting for the all-electric pickup to hit the market.
Tesla Cybertruck was previewed for the first time ever at an event in Hawthorne, California, way back in November 2019. The pandemic has certainly been among the reasons for the delay, but it finally looks like the carmaker is finally set to roll out the much-hyped offering. Again, the COVID-19 played a big role in delaying the production, with the supply chain constraints hitting the carmaker pretty hard. But Chief Vehicle Designer, Franz von Holzhuasen's team has surely taken some time refining the design. Speaking on the aesthetics, the design guru has revealed that the dimensions as well as the features have already been frozen.
You May Also Read: Court Orders Tesla CEO Elon Musk to Delete Anti-union Tweet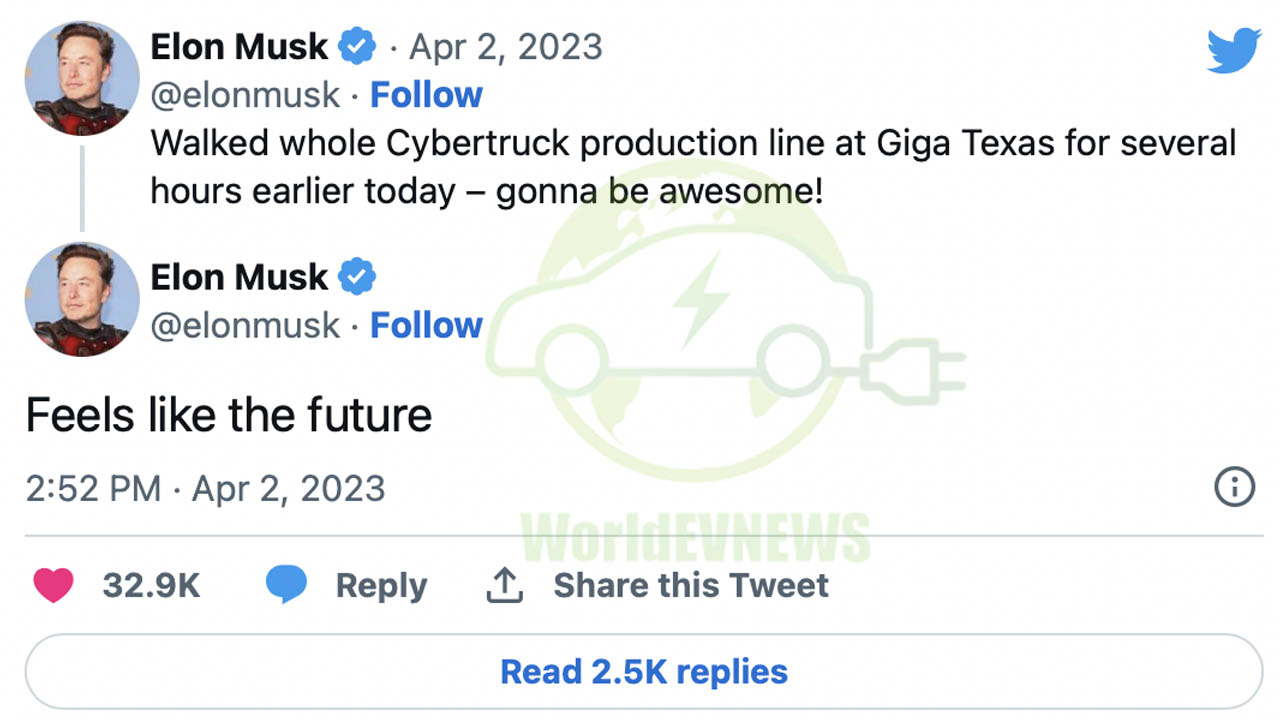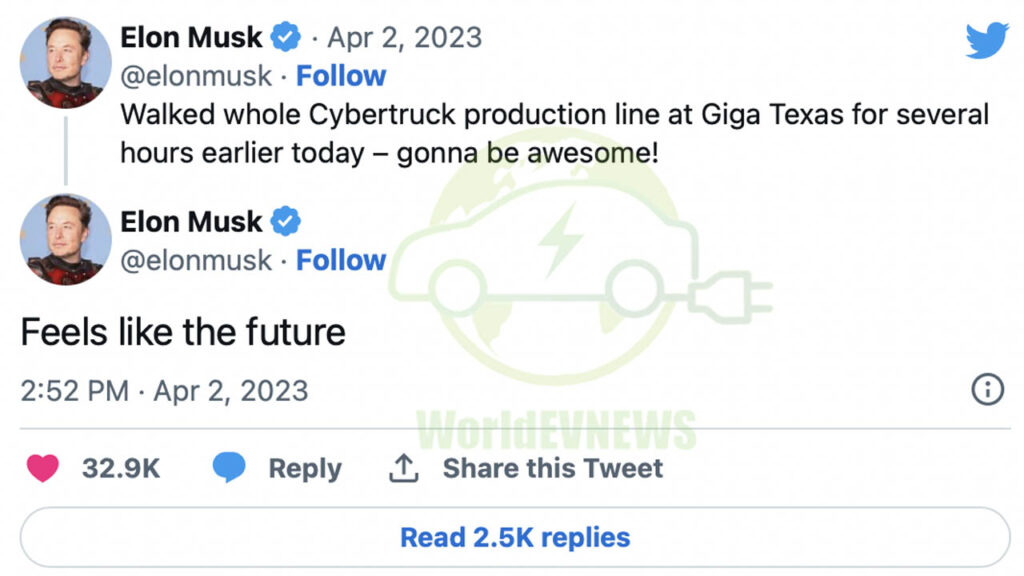 You May Also Read: Tesla's Cryptic 'Cybervault' Teaser Related to Cybertruck?
Over One Million Pre-Orders Received
The increase in the sightings of the Tesla Cybertruck test mules undergoing road tests is another hint at the imminent commencement of the production. It's only natural to regularly spot vehicles road testing closer to the start of their production. Other than on public roads, the pickup truck was recently seen on the company's Fremont Factory testing grounds. The Cybertruck will be produced at the Texas-based Gigafactory. In all likelihood, the IDRA 9,000-ton Giga Press located at the facility will be used for the castings. While production in limited numbers will likely commence in the weeks to come, the carmaker will surely take a while to serve more than one million pre-orders that the Cybertruck has already garnered.
You May Also Read: Resale Value of Tesla Cars Takes a Hit After Recent Price Cuts