Scout is a new brand from VW that will have Rivian in its crosshairs and could be a result of a technical tie-up with Ford
The International Harvester Scout is being reincarnated and how! The iconic off-roader, which was sold from 1961-1980, will soon have a spiritual successor that will be sold by Scout Motors, a sub-brand of Volkswagen. Its production is likely to start by the end of 2026 at a new facility in Columbia. Volumes could go over 200,000 units a year!
You may also read: Tesla Supercharger Network in USA Now Open to All EVs!
Scout to Rival Land Rover Defender
The upcoming manufacturing plant, which will be spread over 1100-acre, will even produce sister brand, Audi's upcoming hardcore off-roader that looks all set to become an electric alternative to the Land Rover Defender. Speaking on the new brand, Scott Keogh, President, Scout Motors said: "Scout has been an American icon since introducing an SUV in 1960. It's the vehicle that took your family on a camping trip, that gave access to the great outdoors and that showed up on the job site every morning. Today we're reimagining Scout's original ingenuity and electrifying its future. We're bringing the Scout spirit to South Carolina, and it's going to be a hell of a ride."
The upcoming 4×4 will be underpinned by a new EV platform. This is in line with an earlier confirmation from VW that the MEB architecture that's seen on the VW ID 4 and ID 5 won't be put in use by Scout. Meanwhile, the batteries and other EV hardware will be sourced from Magna. It's even likely that the said Canadian components manufacturer, which even produces the Mercedes-Benz G-Class in Austria, could bag the contract to produce specific Scout models. It's a bit early to hope for a full design reveal of the new Scout vehicles but the brand has stated that its vehicles will offer a "strong stance and upright posture reminiscent of classic Scout models". Furthermore, the teasers reveal that these upcoming models will feature chunky off-road-spec tires and would sit quite high from the ground. The silhouette reveals a high-set bonnet, upright greenhouse, roof rails and huge mirrors.
You may also read: Tesla Model S Plaid Hits V-Max on German Autobahn – VIDEO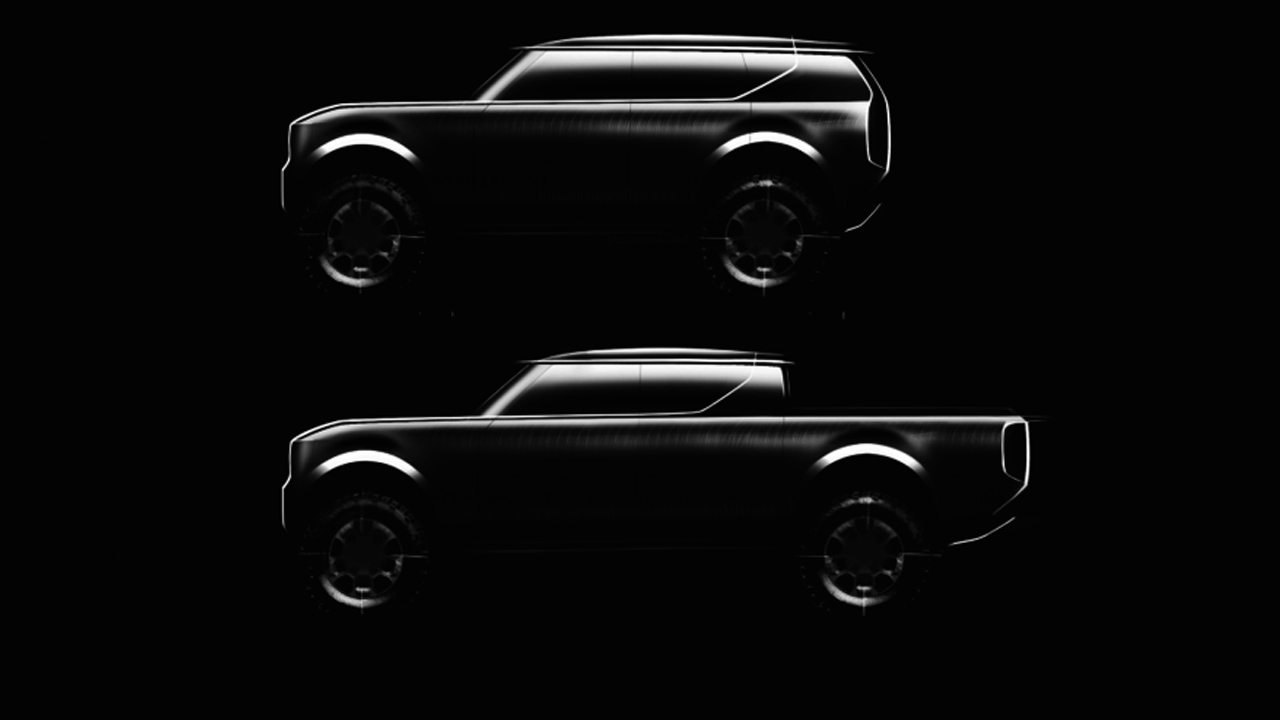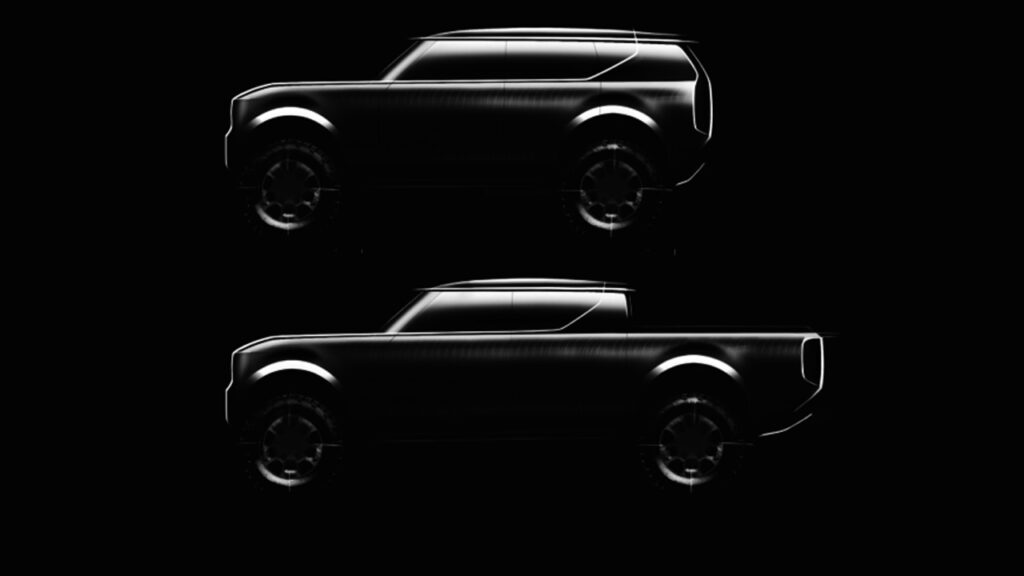 You may also read: 5-door Suzuki Jimny Reimagined in EV Avatar
Possible Tie-up with Ford?
The upcoming EVs from Scout Motors will target the adventure and recreational consumer but Keogh feels that these models could certainly cater to a larger audience. "(Pickups and SUVs] are the two largest profit pools in America — so these profit pools are massive, they make up over 50% — so it's going to be a big opportunity," he said. On another note, there's even some chatter on a potential collaboration with Ford. It's worth noting here that VW already works with the Blue Oval on the Amarok pick-up truck, which was developed in parallel with the Ranger. That said, there's no official confirmation on any sort of partnership between Scout and Ford. At least not yet.