Even though Tesla, Inc. has absolutely no interest in introducing a motorcycle or any 2-wheeler whatsoever, here's a cool uncomissioned concept to tickle your taste buds
Inching towards its market launch, the Tesla Cybertruck is easily the most awaited model from the Austin, Texas-based car marque. The future-proof truck marks Tesla's entry into the world of rugged all-wheel-drive models that promise to take you just about anywhere. Today, though, our focus is a rather interesting concept that saw the light of the day a couple of years ago. Basically, what you see on this page is a rather fancy concept that is the brainchild of a designer who thought it only apt to incorporate traditional Tesla cues into a space-age 2-wheeler. 
You May Also Read: Tesla Cars Light Up to Oscan-Winning 'Naatu Naatu'
The Tesla motorcycle concept is pretty droolworthy but it doesn't look like anything remotely close would ever make it to production. On being asked about any electric bike plans, Elon Musk had once said: "I actually use to ride motorcycles when I was a kid. I was into dirt biking for like 8 years or something. Then I had a road bike until I was 17 when I was almost killed by a truck so we are not going to do motorcycles."This li'l revelation, though, didn't stop design maestros to come up with their iterations of what a Tesla motorbike would look like. This concept, here, is the work of James Gawley, who calls his creation the 'Tesla Model M'. Truly, his creation makes us wish Musk never had a near-death experience on his motorcycle. Apart from the marvellous aesthetics, Gawley has even come up with an XL-size full-digital console inspired from the carmaker's infotainment screens. He says:
"Model M is a premium motorcycle. The gem and main feature of this machine is the top display touch screen, which is curved upward towards the rider and includes both day and night modes for better visibility without distraction. it puts rich content at your fingertips and provides mobile connectivity so you can easily find your destination, favorite song or new restaurant."
You may also read: Pastry Chef Amaury Guichon Makes Chocolate Hyundai Ioniq 6, Company Reacts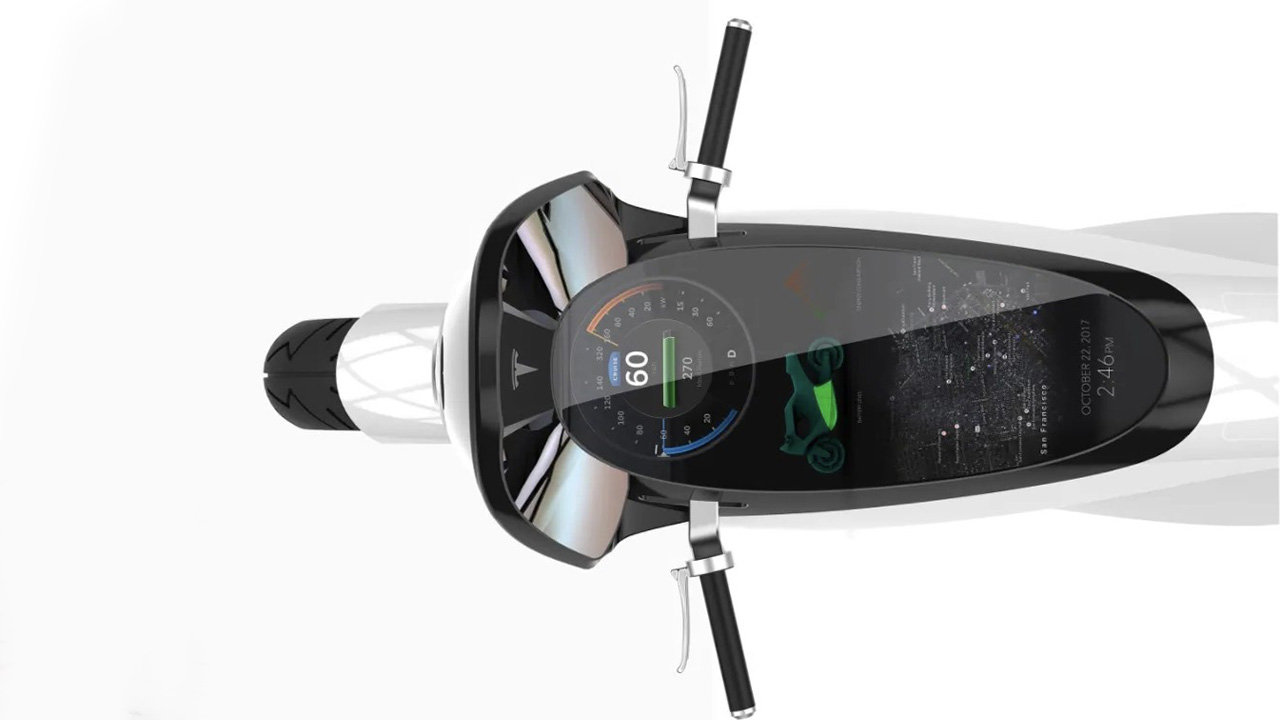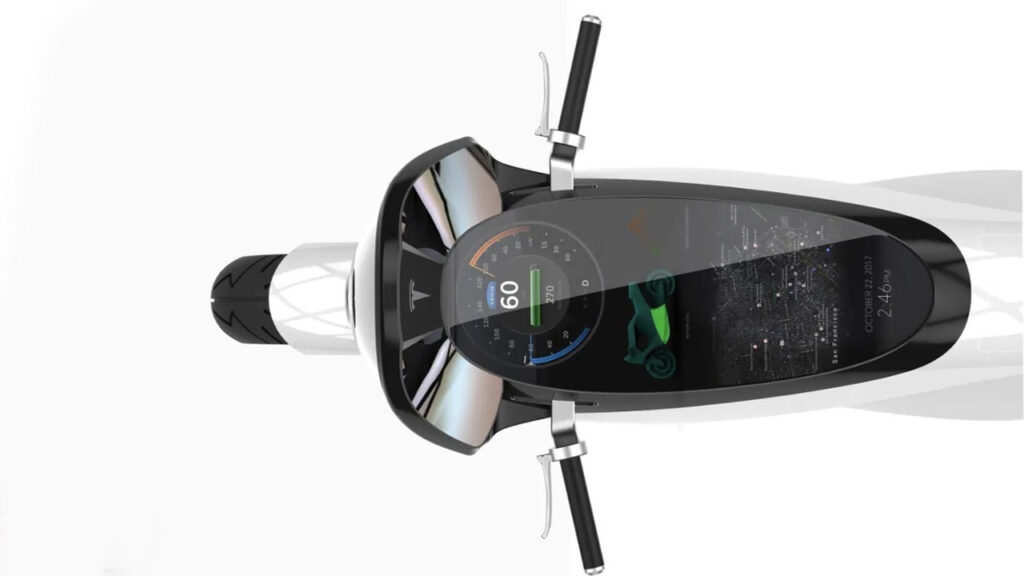 You May Also Read: Tesla Model S Plaid Hits V-Max on German Autobahn – VIDEO
Understandably, the high-tech digi-console takes inspiration from earlier Tesla UIs but this definitely hints at the possibilities out there. To be honest, Musk having a bad experience on a bike, though unfortunate, isn't a reason enough for the carmaker to stay away from the 2-wheeled world. Given Tesla's knack for bowling you over with futuristic, out-of-the-world tech and design, we're sure the real 'Tesla Model M' would give the likes of BMW, Honda and Kawasaki a run for their money. You can view the full design study by James Gawley at Behance.
You May Also Read: Tesla Cybertruck Less Popular Than Ford F-150 Lightning, Rivian R1T Least Popular: Survey