As the eagerly awaited launch of the Tesla Cybertruck approaches, the electric vehicle community is abuzz with recent developments. Notably, several Cybertrucks have been spotted utilizing Tesla's Supercharger stations at Giga Texas, adding to the anticipation surrounding their imminent deliveries. Beyond charging, there's another significant step taking place behind the scenes—rigorous crash testing.
You May Also Read: Tesla Cybertruck-inspired Cat House Launched in China
Here's TWO crash tested Cybertrucks 😦
Look close and you see the crash tape as well as damage/ missing pieces!
These were in Hayward, CA. pic.twitter.com/BemTlmCw3G

— Greggertruck (@greggertruck) August 18, 2023
You May Also Read: Tesla Smart Summon Feature Tested in Parking Lot – Does it Work?
Tesla Cybertruck Seen Supercharging at Giga Texas
A fascinating sight unfolded as Tesla Cybertrucks converged at Giga Texas, plugging into the Supercharger stations. These sightings hint at simple analyses being conducted to gauge charging performance and ensure the internal mechanisms of the vehicles are functioning optimally. With the Cybertrucks edging closer to customer hands, these early units play a vital role in refining the electric pickup's capabilities.
In recent times, Cybertruck sightings have gained momentum, offering glimpses of the vehicle on roads across various locations. The most recent surge in interest is sparked by nine Cybertrucks arriving at the Fremont Factory in Northern California. Alongside, two crash-tested Cybertrucks were also spotted in the vicinity. Tesla's robust crash testing facility at the Fremont property and the nearby TRC California facility are likely to be crucial in assessing the Cybertruck's safety performance.
Crash Testing on the Horizon
As the puzzle unfolds, the possibility of imminent crash testing gains prominence. Notably, a route leading northbound on I-55 in Missouri was traced, suggesting that crash testing activities could be in motion. It's intriguing to note that the National Highway Traffic Safety Administration (NHTSA) operates a crash testing facility under the same TRC acronym in Ohio, raising the question of whether Cybertruck crash testing is being contemplated.
You may also like: WATCH Tesla Model Y Light Show on Lady Gaga's Born This Way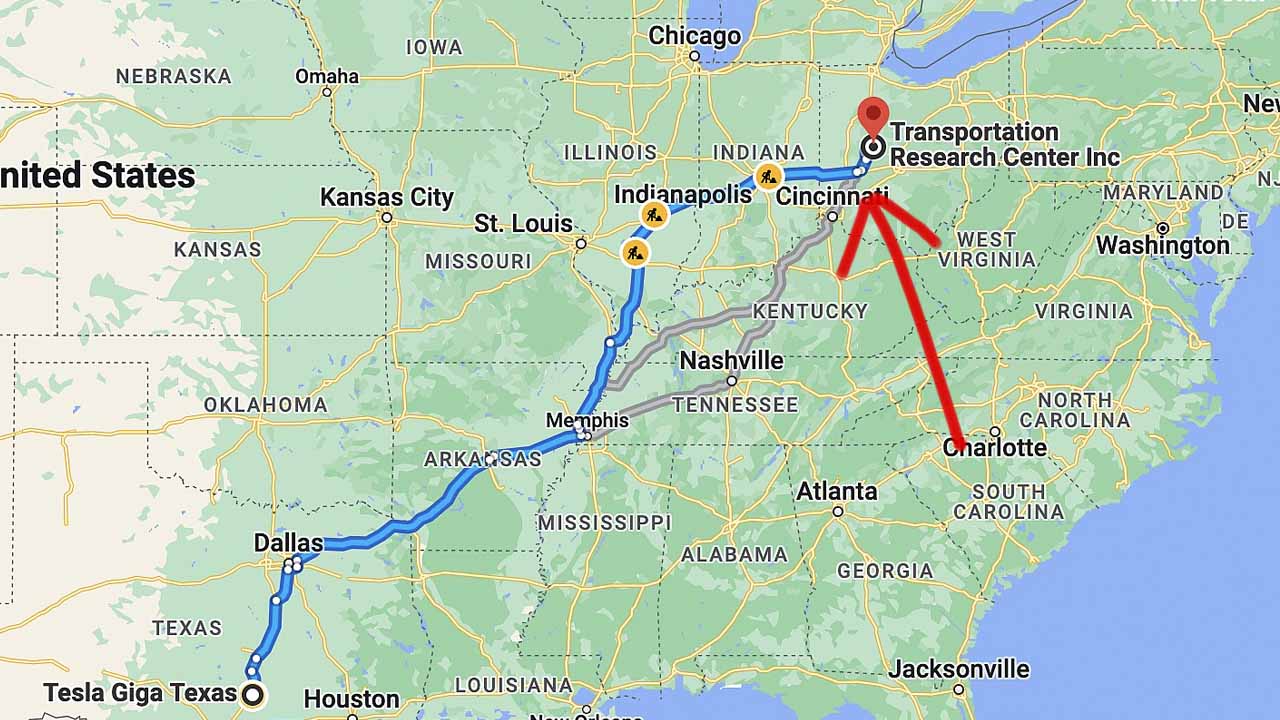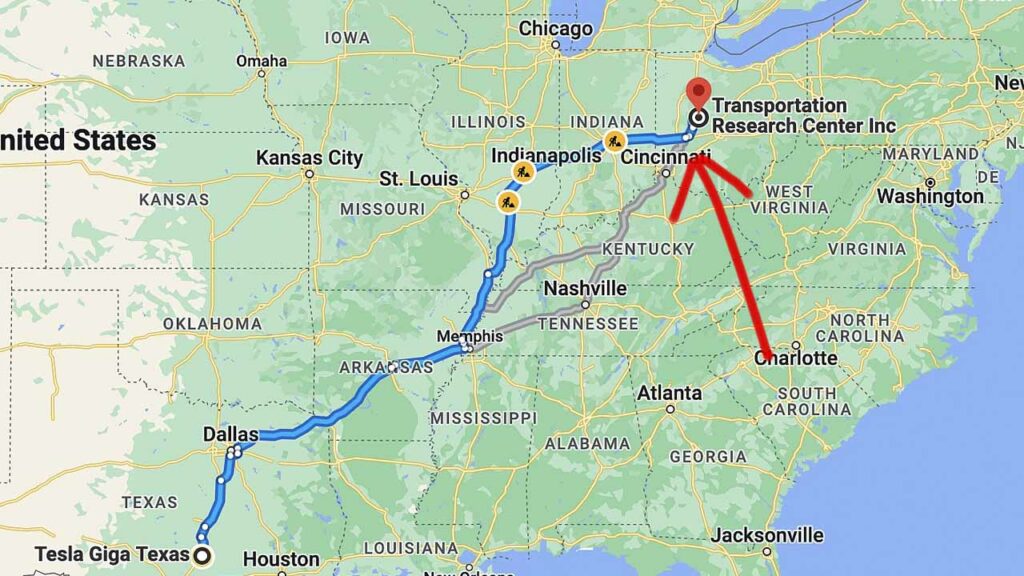 You may also like: Hacker Reveals Secret 'Elon Mode' in Tesla Cars
Should the Cybertruck undergo thorough crash testing, it's a significant step towards securing certification for public road operation. This move aligns with Tesla's unwavering commitment to safety and regulatory compliance. As the pieces fall into place, the Cybertruck's impending launch takes on a new dimension—one marked by rigorous assessments and meticulous preparations. The automotive landscape is poised for transformation, and the Tesla Cybertruck stands at the forefront, ready to revolutionize electric pickups and pave the way for a sustainable future on the roads.