In a delightful move, Tesla Inc has ventured into the realm of pet-friendly innovation. Drawing inspiration from their iconic Tesla Cybertruck, the company has introduced a unique creation that has captured the attention of pet lovers and tech enthusiasts alike – the Tesla Cybertruck-inspired cat house. This visionary product combines sleek design, convenience, and sustainability, all while catering to the natural instincts and needs of our feline companions.
You May Also Read: Tesla Smart Summon Feature Tested in Parking Lot – Does it Work?
Tesla Cat House – A Stylish Haven for Your Furry Friend
Imagine a cat house that mirrors the bold and angular design of the Tesla Cybertruck – that's exactly what Tesla has brought to the table. Crafted from sturdy corrugated cardboard, the flat-pack cat house features an eye-catching silhouette that reflects the futuristic aesthetics of the Cybertruck. This semi-open haven is not only a cozy retreat for your feline friend but also a statement piece that seamlessly blends into modern homes.
Tesla's attention to detail shines through in the construction of the cat house. Thickened corrugated paper ensures durability and stability, allowing your cat to enjoy the comfort of its sanctuary for years to come. The design comes from understanding the natural behaviors and daily needs of cats, providing a space where they can relax, play, and scratch to their heart's content.
You may also like: WATCH Tesla Model Y Light Show on Lady Gaga's Born This Way
Easy Assembly and Innovative Features
Putting together the Cybertruck-inspired cat house is a breeze, thanks to its user-friendly assembly process. The sturdy, moisture-proofed cardboard forms the frame of the structure, offering a secure environment for your pet. At the heart of the cat house lies an integrated scratching board, a feature that cats instinctively adore. This thoughtful addition not only enhances your cat's experience but also helps protect your furniture from those inevitable clawing sessions.
The Tesla cardboard cat house is designed to accommodate cats weighing up to 7.5kg, ensuring that felines of various sizes can find solace within its walls. Drawing inspiration from Tesla's groundbreaking concept that gave birth to the Cybertruck, this pet haven captures the essence of innovation and uniqueness that the brand is known for. The moisture-resistant product costs 89 Chinese Yuan (USD 12) only.
You may also like: Hacker Reveals Secret 'Elon Mode' in Tesla Cars
A Glimpse into Tesla's Expanding Lifestyle Collection
This venture into pet-friendly design is just one of the many ways Tesla is growing its reach beyond the automotive world. The Tesla Life collection, which includes this Cybertruck-inspired cat house, shows the company's commitment to improving various aspects of its customers' lives. From a sleek drip coffee maker to engaging recreational products like a Frisbee and a skateboard, Tesla is catering to the preferences of its young Chinese clientele, adding a touch of Tesla's signature style to everyday items.
Despite the emergence of local automotive brands like BYD, Tesla remains a force to be reckoned with in the Chinese market. With a strong presence and a dedicated fan base, Tesla has managed to capture the hearts of young Chinese consumers, particularly those under 30. This demographic has shown unwavering support, making Tesla the most popular car brand among university graduates within five years of completing their education. Recent surveys have shed light on Tesla's incredible popularity among the under-30 demographic in China. With an impressive 95% approval rating, Tesla has clearly struck a chord with this generation, cementing its position as a brand that resonates with their values, aspirations, and preferences.
You may also like: Tesla Has 'Unique Knack' of Getting Revenue Out of Rivals – Former Ford CEO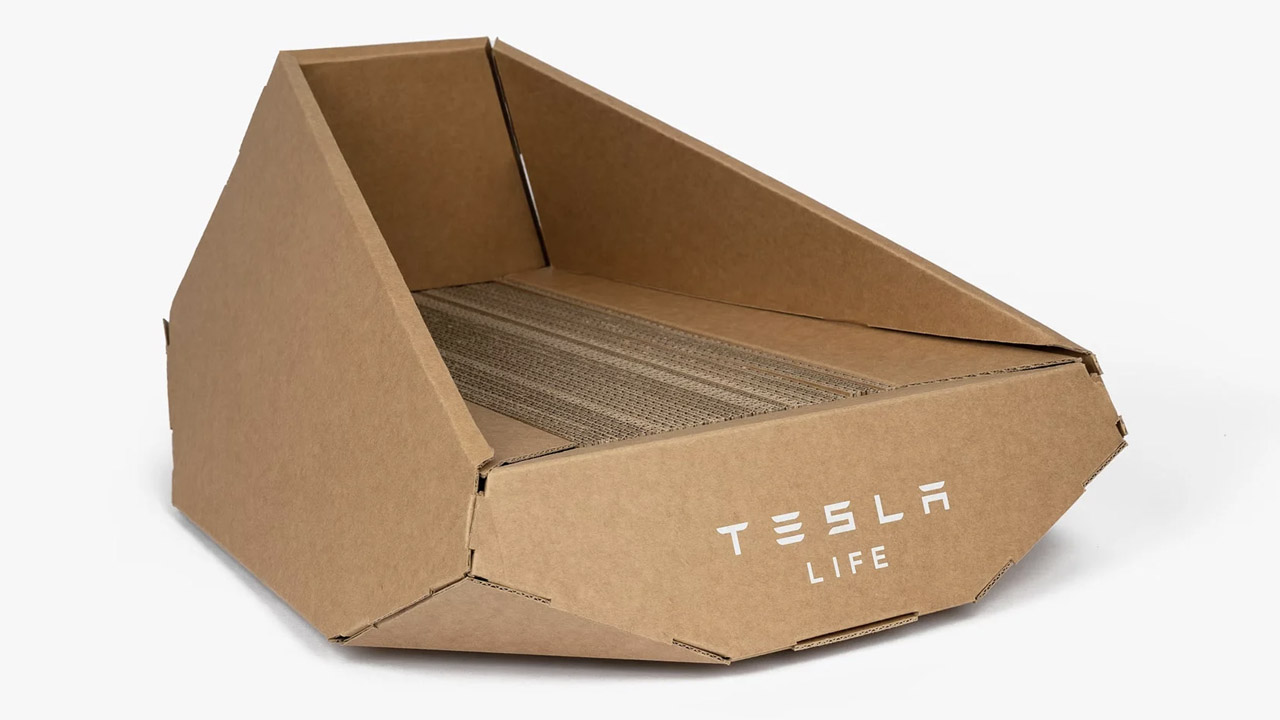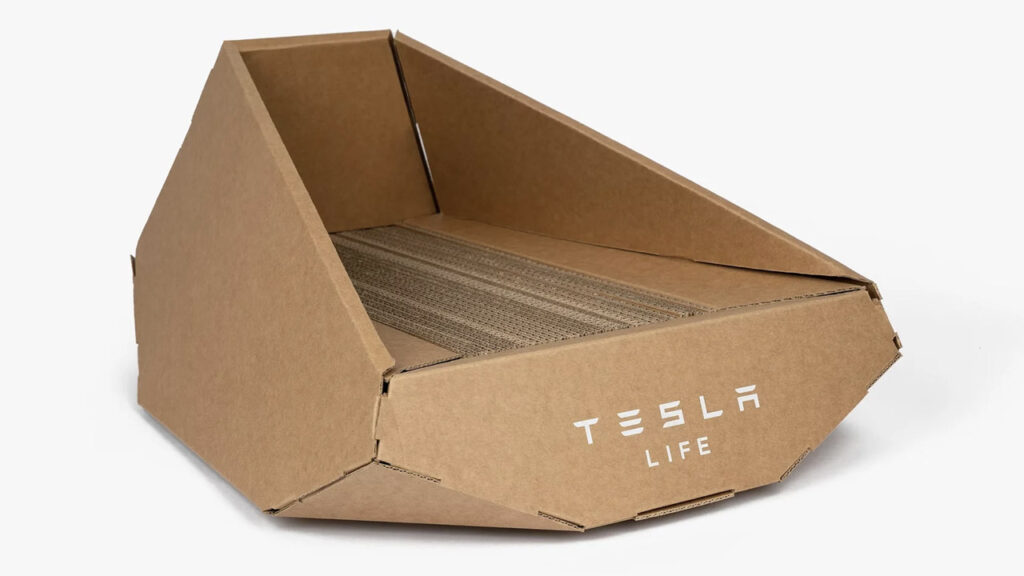 You may also like: Tesla Autopilot Involved in 736 Crashes & 17 Deaths – Report
What We Think
In the ever-evolving landscape of innovation, Tesla's foray into pet-friendly design with the Cybertruck-inspired cat house stands as a testament to the brand's creativity and versatility. This unique fusion of style and functionality provides a captivating haven for your feline companion, while also reflecting Tesla's commitment to enhancing various aspects of modern life. As Tesla continues to push boundaries and surprise us with its imaginative creations, the Cybertruck-inspired cat house remains a symbol of the brand's enduring spirit of innovation.