Excitement is mounting in the electric vehicle community as a new set of photos unveil a remarkable sight! The first batch of Tesla Cybertrucks seems to be on its way out of the Fremont Factory in California. Shared online by enthusiastic EV supporters, these images provide a tantalizing glimpse of what could be a significant step forward for Tesla's highly anticipated electric pickup truck.
You May Also Read: Tesla Cybertruck-inspired Cat House Launched in China
A Notable Sighting!
The eagerly awaited moment was captured by CHP – Buttonwillow on Facebook. Their lens revealed a fleet of Cybertrucks on a trailer. Arriving in style, the Cybertrucks were transported using three car carrier trucks, a sight that sent ripples of excitement through the EV community.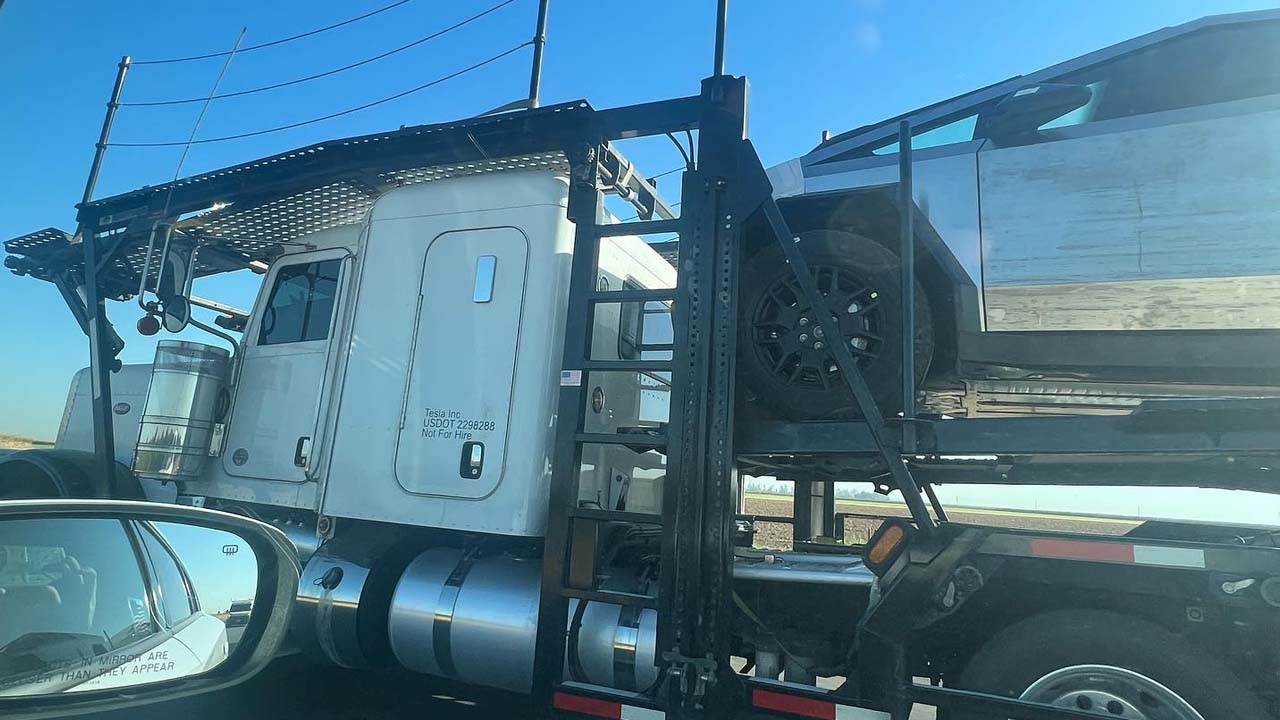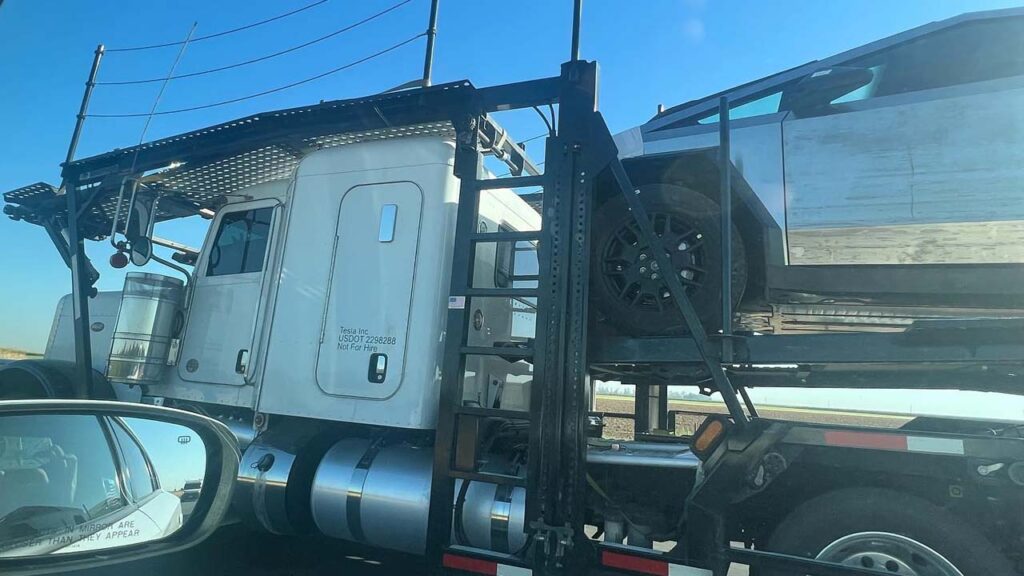 You May Also Read: Tesla Smart Summon Feature Tested in Parking Lot – Does it Work?
While the photos depict the Cybertrucks from a distance, keen observers noted some vehicles adorned with front wraps, reminiscent of a previously spotted unit in Lonoke, AR. Though precise details may have eluded the camera lens, the fleet's refined appearance suggests that these could be production-ready units, fueling anticipation for upcoming customer deliveries.
Unveiling the Mystery Behind the Fleet of Tesla Cybertruck
The purpose behind the Cybertruck being transported on trailers remains shrouded in mystery. However, speculations are rife that these units could be destined for local showrooms as display models. If these theories hold true, it could signify a pivotal step towards the imminent arrival of the Cybertruck in the market. Tesla's journey with the Cybertruck has been a rollercoaster of excitement and expectations. Originally anticipated for deliveries by December 2020, the truck's launch was pushed back. Earlier this year, Tesla's executives confirmed that initial Cybertruck deliveries would commence in 2023, building anticipation to new heights.
You may also like: WATCH Tesla Model Y Light Show on Lady Gaga's Born This Way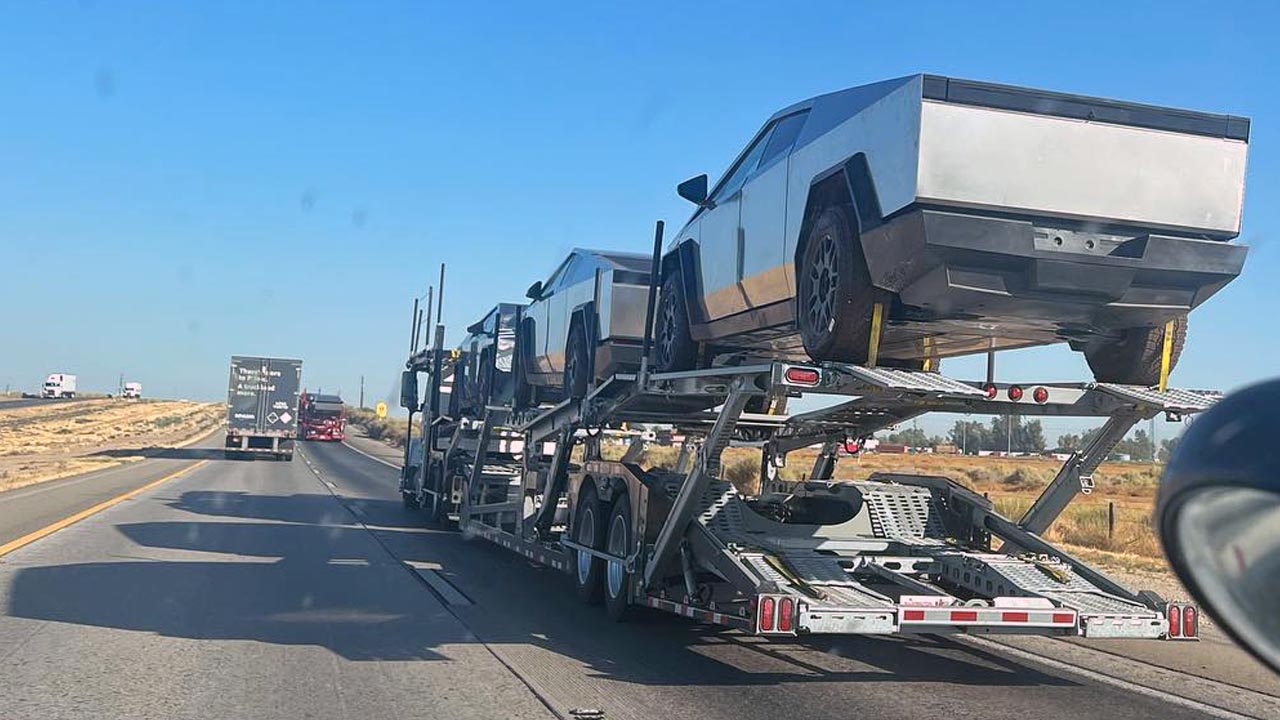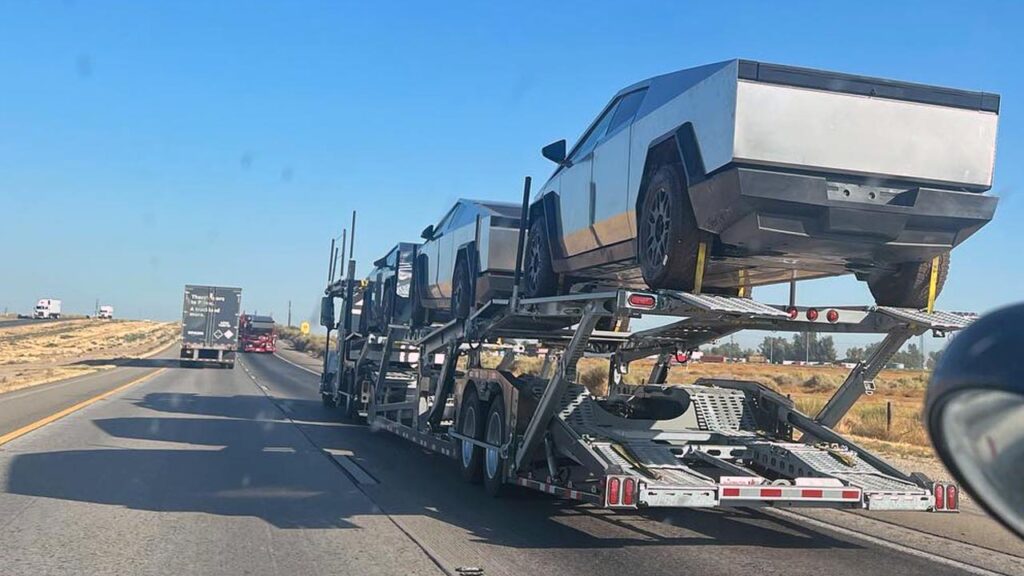 You may also like: Hacker Reveals Secret 'Elon Mode' in Tesla Cars
The recent surge in the Tesla Cybertruck sightings suggests that the next chapter in the world of electric cars is on the horizon. The new-age vehicles will soon find their way onto American roads. Once that happens, a wave of innovation is poised to redefine the mobility landscape. The Cybertruck's impending arrival promises to leave an indelible mark on the EV industry.