As electric vehicles (EVs) continue to gain popularity in the United States, it's essential for EV owners to have a solid understanding of charging infrastructure. Making the right choices regarding charging solutions can enhance your EV ownership experience. In this blog post, we'll guide you through the process of choosing the right charging infrastructure for your electric vehicle in the USA, ensuring a seamless and efficient charging experience.
You May Also Like: Huawei's 600 kW Supercharger Leaked, At Par With Tesla V4
Understanding the Types of Charging
Before diving into your options, it's crucial to understand the different types of EV charging:
Level 1 Charging: This is the most basic form of charging and uses a standard 120-volt household outlet. It's slow but convenient for overnight charging at home.
Level 2 Charging: Level 2 chargers use 240-volt outlets and offer faster charging speeds, making them suitable for home charging stations and public charging points.
DC Fast Charging (Level 3): DC fast chargers provide rapid charging, typically found at public charging stations along highways. They are perfect for long-distance travel and quick top-ups.
You May Also Read: Locations of Tesla Supercharges Now Showing on Rivian's Navigation
Factors to Consider When Choosing Charging Infrastructure
Home Charging vs. Public Charging: Determine your charging needs. If you have a garage or dedicated parking space, installing a Level 2 home charging station is highly convenient. If not, you'll rely more on public charging.
Charging Speed: Consider your daily driving habits. If you have a short daily commute, Level 2 charging might be sufficient. However, if you frequently travel long distances, access to DC fast chargers is essential.
Charger Compatibility: Ensure that the charging infrastructure you choose is compatible with your specific EV model. Some EVs use proprietary connectors, so verify compatibility beforehand.
Cost of Installation: Home charging stations require installation costs. Research installation options and seek quotes from electricians to plan your budget accordingly.
Charging Network Access: Check the availability of charging stations in your area and along your regular routes. Apps and websites like PlugShare and ChargePoint can help you locate nearby charging stations.
Charging Station Reliability: Research the reliability and maintenance history of public charging stations. User reviews and ratings can provide valuable insights.
You May Also Read: Tesla Supercharger Network in USA Now Open to All EVs!
Government Incentives and Rebates
In the United States, several federal and state incentives and rebates can help offset the cost of installing home charging stations and purchasing electric vehicles. Be sure to explore these programs to make your EV ownership more affordable.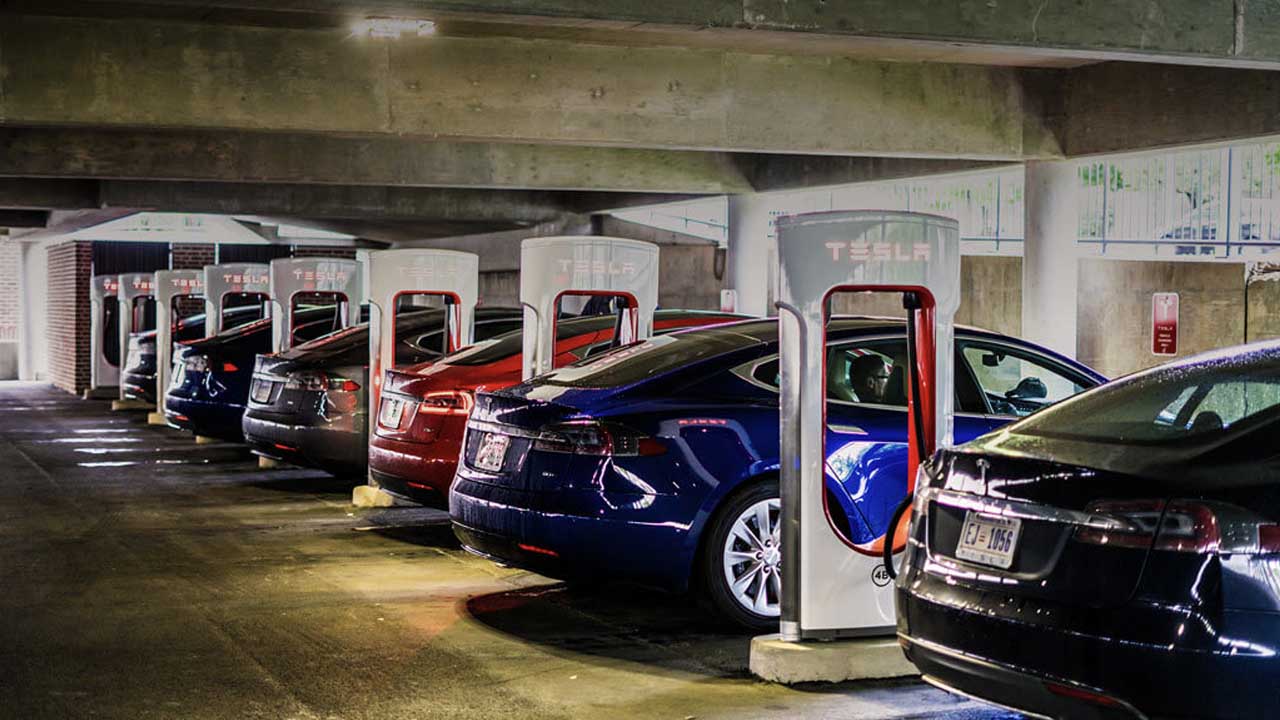 You May Also Read: Tesla Sends China's EV Market in Frenzy with 50% Discount Offer
What We Think
Choosing the right charging infrastructure for your electric vehicle in the USA is a vital step in ensuring a hassle-free and enjoyable EV ownership experience. Consider factors such as your daily driving habits, home charging options, charger compatibility, and available government incentives. Whether you opt for Level 1, Level 2, or DC fast charging, the goal is to make charging your EV convenient and accessible.
Stay informed about the latest developments in the charging infrastructure landscape, as the EV market continues to evolve and expand across the United States. With the right charging solution in place, you can enjoy the benefits of eco-friendly transportation while minimizing charging-related inconveniences. Make the switch to electric with confidence, knowing you've chosen the right charging infrastructure for your needs.
You May Also Read: 5-door Suzuki Jimny Reimagined in EV Avatar