Built on Volkswagen's MEB platform, Ford Explorer EV is a part of the Blue Oval's plan of an all-electric lineup for European market by 2030
Ford has just unveiled its third fully electric vehicle for Europe in the form of a crossover SUV that is based on Volkswagen's MEB platform. Carrying a popular nameplate, the all-electric Ford Explorer for Europe is a part of the company's plan to offer an electric-only lineup in Europe by the end of the decade. The Volkswagen-sourced modular platform will be produced at Ford's facility in Cologne, Germany. The Explorer EV is one of the two cars that Ford plans to build on the electric architecture from the German car giant. The platform sharing is courtesy a global partnership that was formed between the two carmakers in 2019.
You May Also Read: Tesla Sends China's EV Market in Frenzy with 50% Discount Offer
Explorer EV First of Two Ford Models to be Underpinned by VW's MEB Architecture
While the Ford Explorer EV is still sometime from its launch, its prices have been declared. The crossover will be sold in two trims, viz. Explorer and Explorer premium. The former will be priced under €45,000 (less than 48,250). Pre-bookings are underway through the official website. Speaking on the new offering, Martin Sander, General Manager, Ford's European EV business, said: "Explorer is a trailblazer for a new breed of exciting Ford electric vehicles. Steeped in our American roots but built in Cologne for our customers in Europe, it is road trip-ready for the big adventures and fully loaded with everything our customers will need for their daily drives."
Among the major highlights of the Explorer EV is its moveable 15-inch portrait-style touchscreen infotainment. The carmaker asserts that the movement that the display alloys can help users avoid outside glare. The touchscreen even conceals a lockable storage compartment. Currently, Ford's all-electric portfolio for Europe comprises the Mustang Mach-E and F-150 Lightning. While both these offerings have propelled the Blue Oval to the No. 2 spot in the US EV market, it still needs to catch up with Tesla for becoming a top-seller. In such a scenario, the European market could play a vital role in the company's success.
You May Also Read: VW Beats Tesla in Affordable Electric Car Race, Launches VW ID.2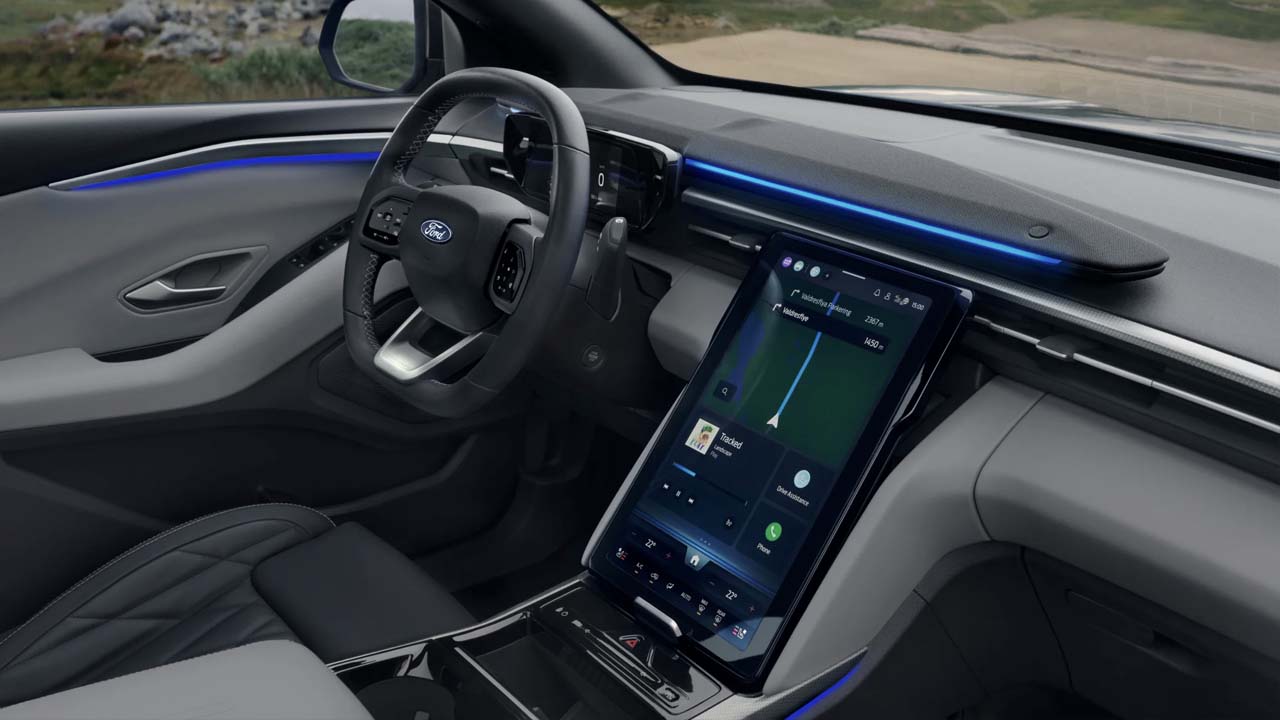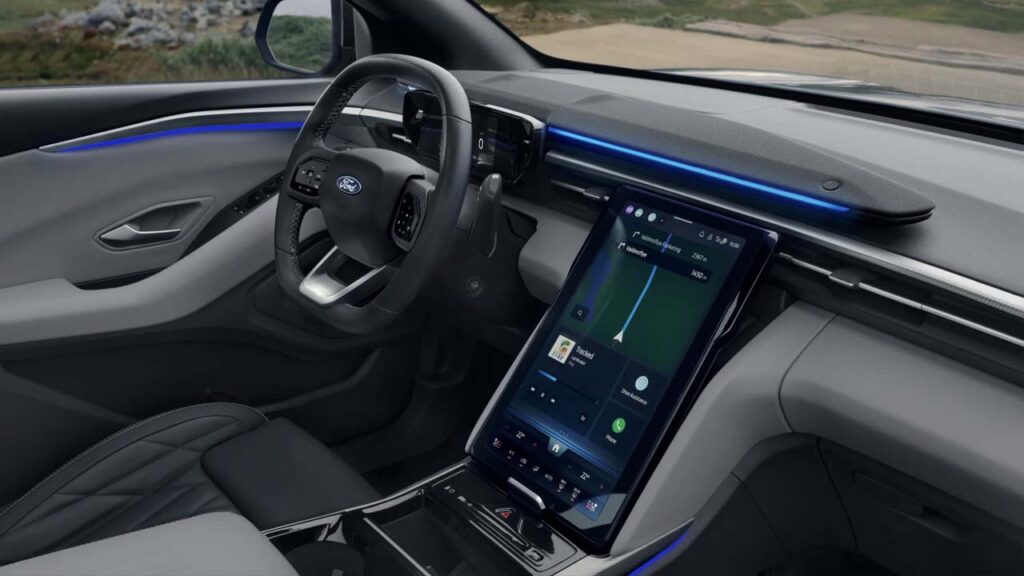 You May Also Read: Tesla Model S Plaid Hits 233 mph, Betters Originally Claimed Top Speed of 200 mph
USD 1 Billion Earmarked for Electrification of Germany Plant
So far, the carmaker has earmarked over $1 billion to modify its German facility into an EV-only assembly line. The factory will be seen churning out three new models, including a sporty crossover with a range of at least 500 km (311 miles) and an electric Puma. Ford will even have as many as 4 commercial EVs in Europe. These will include electrified Transit Courier and Tourneo Courier. The duo will join that E-Transit van that's already on sale. Meanwhile, the carmaker is even working on an all-electric truck for the North American market. The new model could launch in 2025 and will be sold under an all-new moniker.
You May Also Read: 5-door Suzuki Jimny Reimagined in EV Avatar