BYD is among the largest EV companies in the world behind Tesla and aims to expand its market share with an electric pickup truck. The Chinese auto giant wishes to conquer the domestic and international markets with a wide variety of products in its already diversified portfolio. As a result, there are BYD products in all major segments of the Chinese market for now and exports to Europe have already commenced. In the long run, BYD wants to establish a truly global market for its value-for-money products challenging the American EV giant, Tesla. Here are the details of the BYD pickup truck.
You may also like: BYD's YangWang U8 Electric SUV Seen in Shanghai Sans Camo
BYD Electric Pickup Truck
The spy images have been doing rounds on the internet lately. They show the electric pickup truck under heavy camouflage. This is quite common in the automobile parlance where carmakers often take their vehicles on actual road tests. The aim is to optimize engine performance, fuel mileage, range (in the case of EVs), suspension characteristics, high-speed stability, handling, ride quality, extreme weather testing and more. These images depict the electric truck in its rugged silhouette.
You may also like: 6 Price Cuts Later, Tesla Hikes Prices in the USA
The front fascia represents a bold and boxy stance with the BYD logo, generous use of chrome, a split-headlight layout, shiny silver elements at various places on the exterior. Apart from that, the side profile displays the sheer length of the truck. It shows a 4-door setup with the practicality of 2 rows of seating. The alloy wheels are quite chunky with attractive design patterns with flared wheel arches. Interestingly, the wheel arches look empty which could be because the test mule contains smaller-sized wheels.
You may also like: World's Most Expensive Car Number Plate Seen on Tesla Model X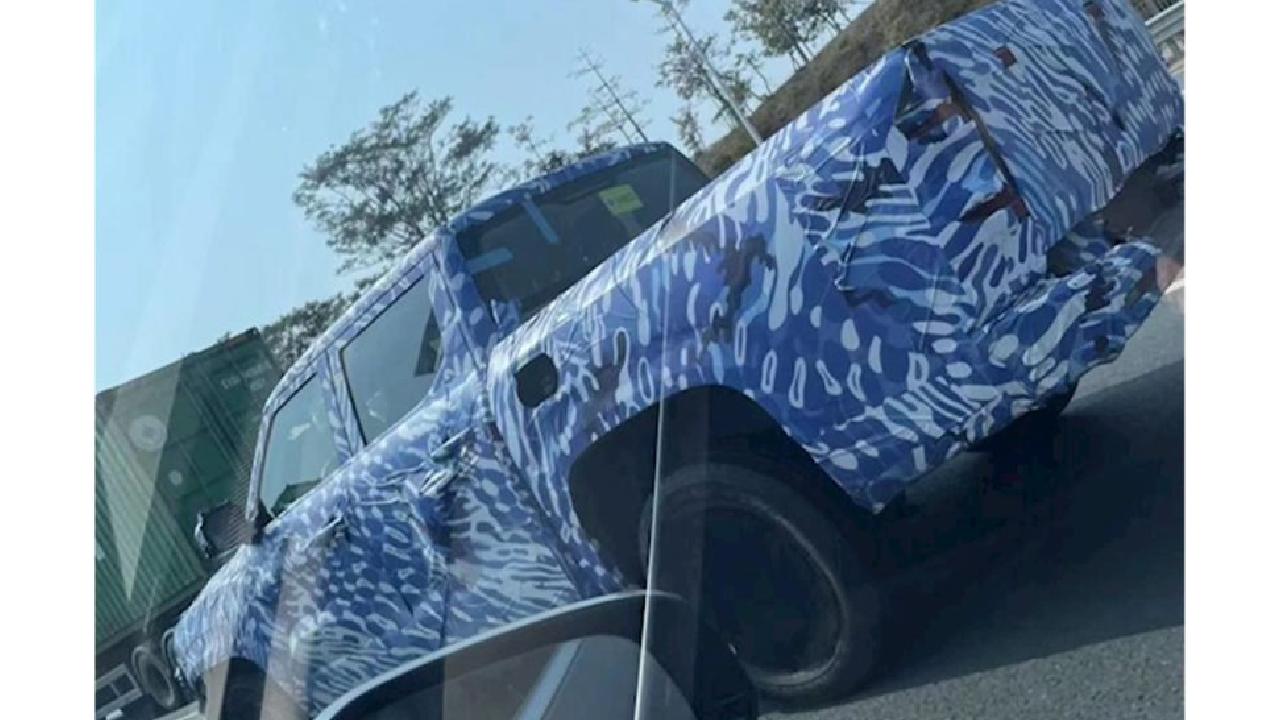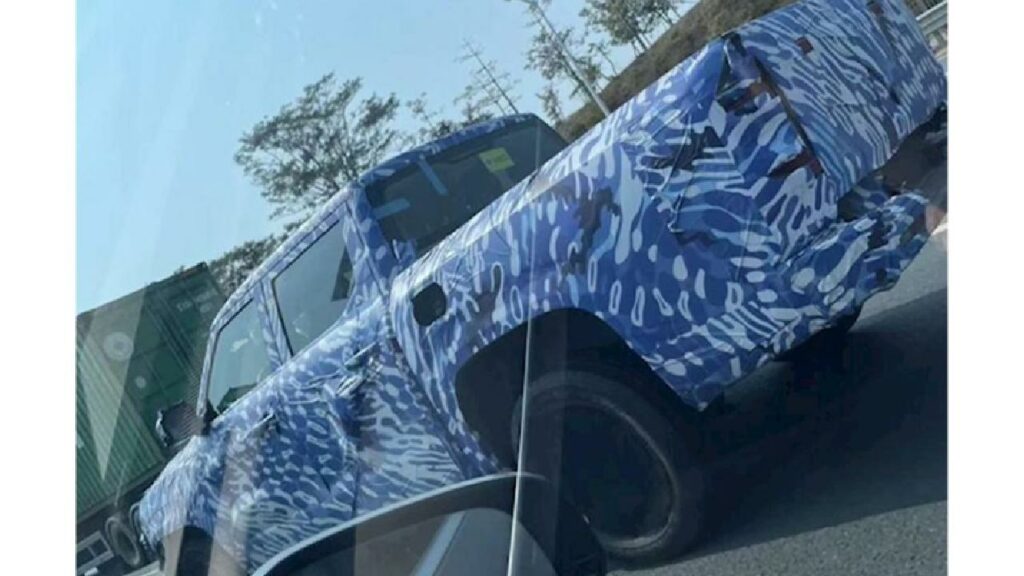 You may also like: Armed Suspect Carjacks Tesla During High-Speed Chase
The charging port is situated just behind the cabin exactly where the fuel cap would have been. There could also be a hybrid version on offer. Some reports also suggest that it might have a hydraulic active suspension system, streaming rear-view mirrors, Huawei AR-HUD (Augment Reality Head-Up Display), column-mounted gear shift arrangement and more. BYD might introduce it sometime this year (2023) and the main highlight will be its pricing. It could retail for around 400,000 to 600,000 Yuan ($60,000 to $90,000) which will attract a lot of buyers.