Tesla is set to recall 54,676 Model X cars produced between 2021-2023 because the vehicle controller might not properly detect low brake fluid and fail to illuminate a warning light, according to the U.S. auto regulator's announcement on Tuesday.
You may also read: Elon Musk Test Drives 'Go Faster' Tesla Cybertruck, Says "It Kicks Ass Next-Level"
Tesla Issues Complimentary OTA Software Update
The National Highway Traffic Safety Administration (NHTSA) has reported that Tesla has issued a complimentary over-the-air (OTA) software update to address this issue. Additionally, the auto regulator has noted that as of October 10, there have been no known incidents of crashes, injuries, or fatalities linked to this condition in a Model X. In August, the NHTSA initiated an investigation into approximately 280,000 recently produced Tesla Model 3 and Model Y cars, following reports of steering control and power steering malfunctions.
On October 5, Tesla introduced price reductions for Model 3 and Model Y SUV in the United States. These adjustments are part of Tesla's concerted efforts to achieve a milestone of delivering 476,000 vehicles in the final quarter of 2023, with the overarching goal of reaching an annual target of 1.8 million vehicle deliveries. Tesla initiated price reductions, ranging from approximately 2.7% to 4.2%, as part of a strategy that commenced in January. These price adjustments aimed to bolster sales during an economically uncertain period. Also, they help to stay competitive against the likes of Ford and BYD.
You May Also Read: 5 Types of Car Buyers Who Should NOT Get a Tesla
Model 3 and Model Y Now Cheaper by Upto $2,000
The standard Model 3 sedan's price was reduced by $1,250, now available at $38,990. Similarly, the Model Y long-range variant saw a price cut of $2,000, now priced at $48,490. Notably, Tesla also implemented price reductions for the higher-tier variants of both models. These modifications were reflected on the automaker's official website.
You May Also Read: PepsiCo's Tesla Semi Clocks 1,600 Miles In 48 Hrs In California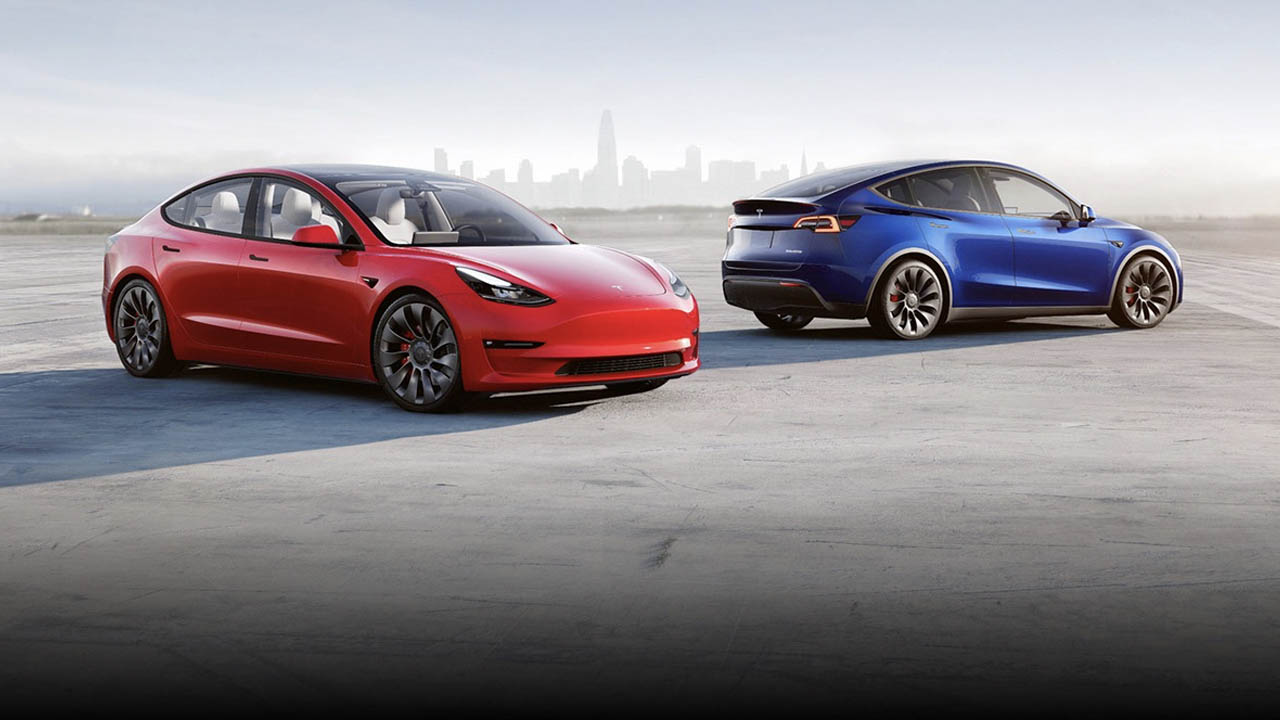 You may also like: WATCH Tesla Model Y Light Show on Lady Gaga's Born This Way
Collectively, the standard Model 3 has witnessed a price reduction of approximately 17% this year. The Model Y long-range variant gets an even more significant decrease, surpassing 26%. On October 18, Tesla is scheduled to unveil its third-quarter financial results.