Mahindra unveiled its Thar.e concept yesterday and the Ford Bronco resemblance is uncanny. The Indian auto giant always displays something futuristic on Independence Day. This time was no different. The electric version of the iconic Thar and the pickup version of the Scorpio N. The event took place in Cape Town, South Africa. The electric Thar represents the future of the Indian SUV maker. It takes the most popular and successful off-roader in India and highlights what it could look like in the electric version. Here are the details.
You May Also Read: Tesla Model 2 vs Model 3 – What All Will Be Different?
Mahindra Thar.e Concept 'Inspired' from Ford Bronco?
Looking at the exterior, the resemblance with the Ford Bronco is quite apparent. Compared to the 2023 and 2022 versions of the American SUV, the Thar.e embodies the compact boxy look. At the front, the square LED headlamps with LED DRL elements look modern while the compact black grille looks almost similar to the Bronco. It has a Thar.e badge on the left side. The bumper is quite rugged with the sides removed to enhance the off-road credentials. There is also a solid tow hook at the front and colossal wheel arches with squarer shape. The contours on the fenders are quite attractive.
You may also read: Tesla UK Buyers Get Grabbing Stick for Use at Drive Thrus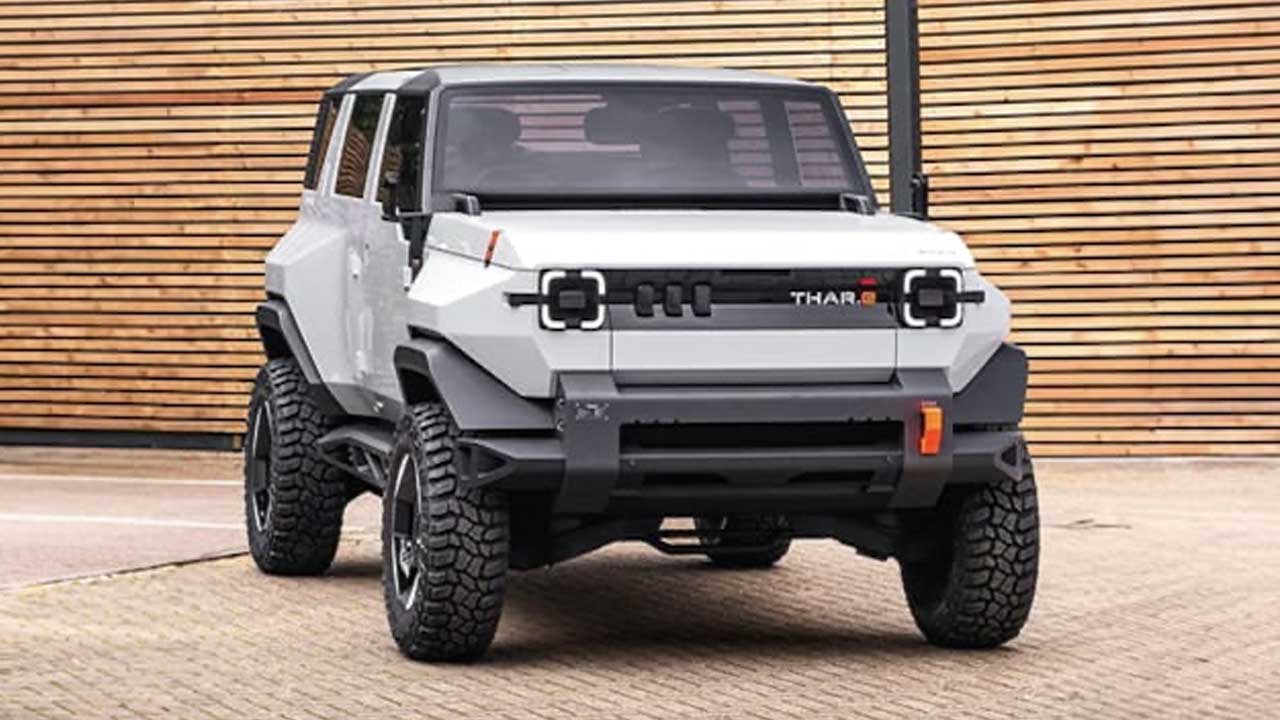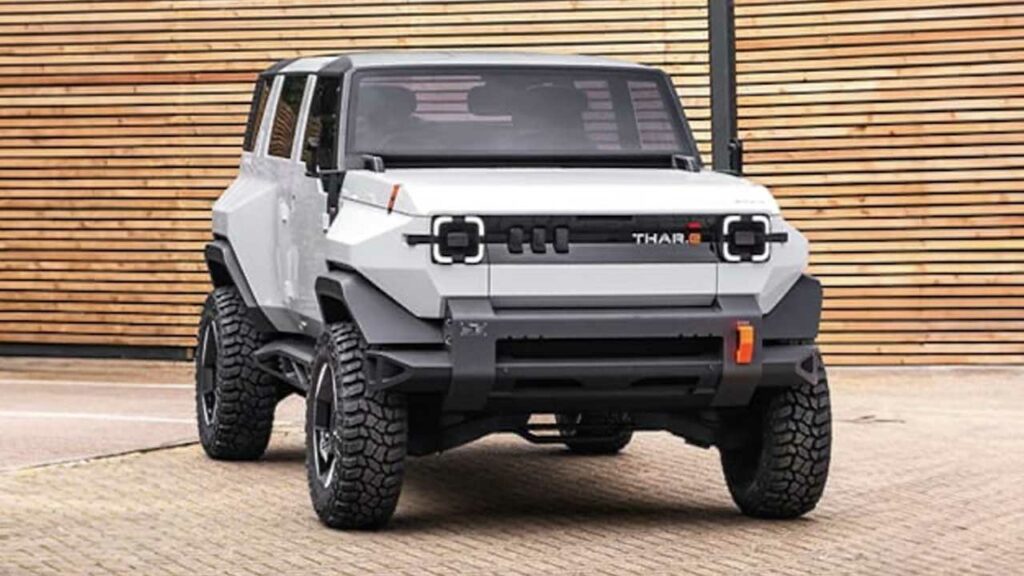 Similarly, the side profile has massive doors with square windows and a rectangular rear section. That is what makes the side profile also look like it has been borrowed from Bronco. Toward the rear, the wheel arches are striking with almost half-finished design making the electric concept look mean and imposing. The futuristic alloys and off-road-focused tyres look adventurous too. The overall stance makes it look like the next-gen version of the existing Bronco. That is not necessarily a bad thing since Bronco is among the better-looking SUVs around.
You may also like: WATCH Tesla Model Y Light Show on Lady Gaga's Born This Way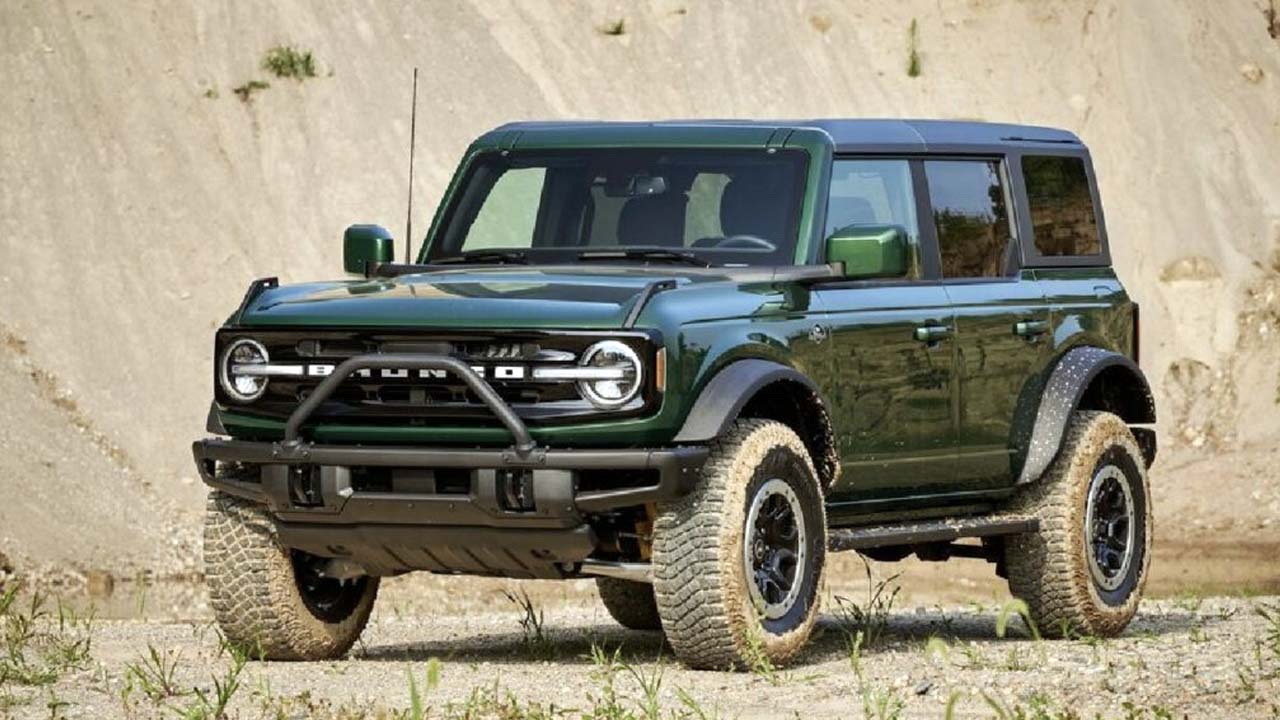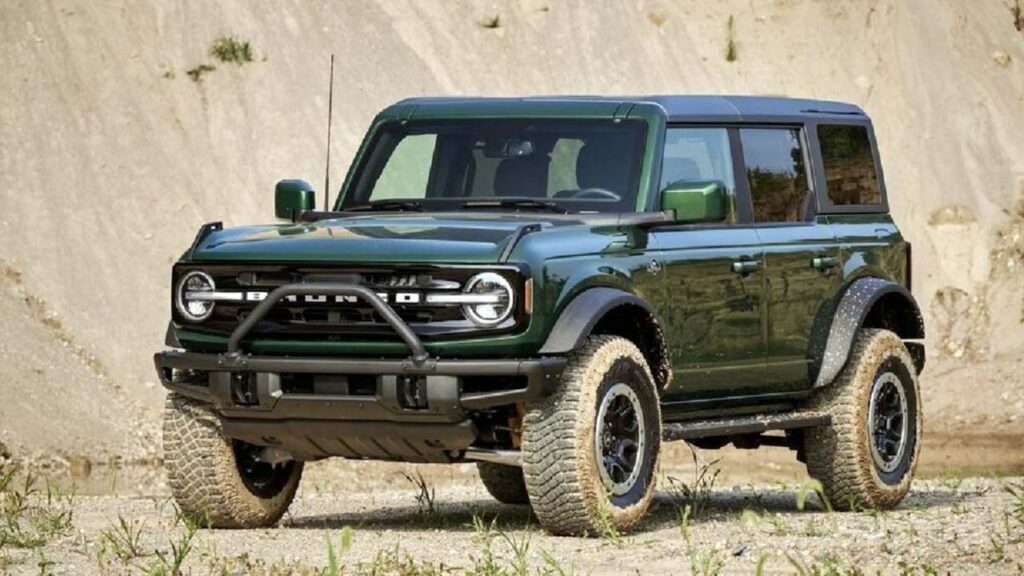 You may also like: Hacker Reveals Secret 'Elon Mode' in Tesla Cars
Specs
Mahindra has not revealed any details regarding the specifications of the SUV. Nevertheless, it has confirmed that the Thar.e will be based on the INGLO-P1 EV platform. Note that it is the derivative of the same platform which will underpin the 5 upcoming EVs from Mahindra in the next 3 years. Another critical aspect of this Thar is that it will have a wheelbase ranging from 2,776 mm to 2,976 mm which is incredible. It indicates that the interior space will be cavernous. What is even more impressive is that it will boast a ground clearance of around 300 mm. Needless to say, there will be a dedicated 4×4 drivetrain. More details will be revealed closer to the launch.