The electric vehicle (EV) revolution is gaining momentum across the globe, and the United States is no exception. As the world shifts towards sustainable transportation solutions, it's crucial to understand the current trends and make informed predictions about the future of electric vehicles in the USA. Let's delve into the key trends and make educated predictions about what lies ahead for electric vehicles in the United States.
You May Also Read: List of EVs eligible for federal tax credits
Rising Popularity of Electric Vehicles

In recent years, the popularity of electric vehicles in the USA has surged. This trend is driven by a combination of factors, including increasing environmental awareness, government incentives, and the development of a more extensive charging infrastructure. As more Americans embrace EVs, we can expect to see a continued increase in their adoption.

Expanding Charging Infrastructure

One of the significant challenges for EV adoption has been the availability of charging stations. However, this issue is being addressed as both private companies and government agencies invest in expanding the charging infrastructure. The growth of fast-charging networks along highways and in urban areas will make electric vehicles a more viable option for a broader range of consumers.

Declining Battery Costs

One of the primary reasons electric vehicles have been relatively expensive is the cost of batteries. However, ongoing research and development in battery technology are driving down costs. This reduction in battery prices will lead to more affordable EVs, making them accessible to a larger portion of the population.

Government Support and Incentives

Federal and state governments in the USA have been actively promoting electric vehicle adoption. These incentives include tax credits, rebates, and funding for research and development in the EV sector. With a growing emphasis on sustainability, we can expect continued government support for electric vehicles.

Advancements in Technology

Electric vehicle technology is advancing rapidly. This includes improvements in battery efficiency, longer driving ranges, and the integration of autonomous driving features. As technology continues to evolve, electric vehicles will become more attractive to consumers who prioritize convenience and sustainability.

Increased Competition Among Automakers

Major automakers are increasingly investing in electric vehicle production. As competition heats up, consumers will have a wider range of EV options to choose from. This competition will likely lead to more affordable prices and improved features in electric vehicles.

Sustainability and Environmental Concerns

With a growing awareness of climate change and environmental issues, more consumers are making eco-friendly choices. Electric vehicles are seen as a sustainable alternative to traditional gasoline-powered cars. As environmental concerns continue to mount, the demand for EVs is likely to rise.
You May Also Read: Hyundai IONIQ 6 now cheaper than Tesla Model 3 – know how
Predictions for the Future
Based on these trends, we can make the following predictions for the future of electric vehicles in the USA:
Increased Market Share: Electric vehicles will continue to gain market share, with a growing percentage of new car sales being electric.
Affordability: EVs will become more affordable as battery costs decrease, making them accessible to a broader range of consumers.
Infrastructure Expansion: The charging infrastructure will continue to expand, reducing range anxiety and further promoting EV adoption.
Government Support: Government support for electric vehicles will persist, with potential new incentives and regulations to encourage EV adoption.
Technological Advancements: Electric vehicles will continue to evolve with improved technology, longer ranges, and enhanced features.
You May Also Read:  After Ford, GM agrees to a deal to adopt Tesla charging system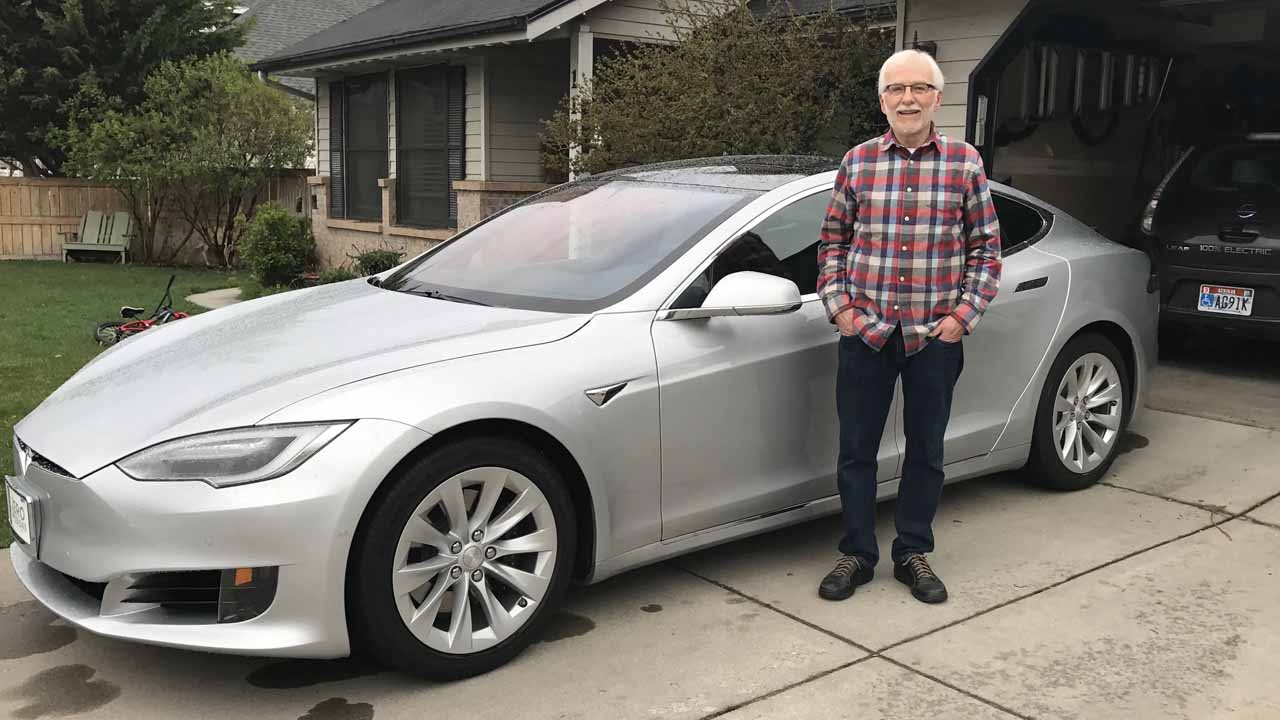 What We Think
The future of electric vehicles in the USA is promising. With the ongoing development of technology, infrastructure, and government support, electric vehicles are set to become a mainstream mode of transportation. As consumers prioritize sustainability and automakers respond to the demand, the transition to electric vehicles will reshape the automotive industry in the United States. Stay tuned for an exciting era of sustainable and efficient transportation.
You May Also Read: Tesla Semi-Inspired JAC Chinese Truck Spotted